AF Beer Club Monthly Subscription (Delivery Included)
Enjoy eight incredible alcohol-free craft beers delivered to your door monthly. Curated by Robin @AFBeerClub and powered by Wise Bartender!
Each month we will work with Robin to track down beers from all over the world for you to try, some will be so exclusive that they won't even be able to purchase in the UK. We also appreciate the classics by including our current listings to curate a box that is in sync with the seasons.
£24.99 per month - including delivery!
Every month AF Beer Club brings you everything you love about craft beer but without the booze. Enjoy the fantastic flavours, celebrate the groundbreaking breweries and become part of our growing community.
Here's our latest box of brand-spanking new beers: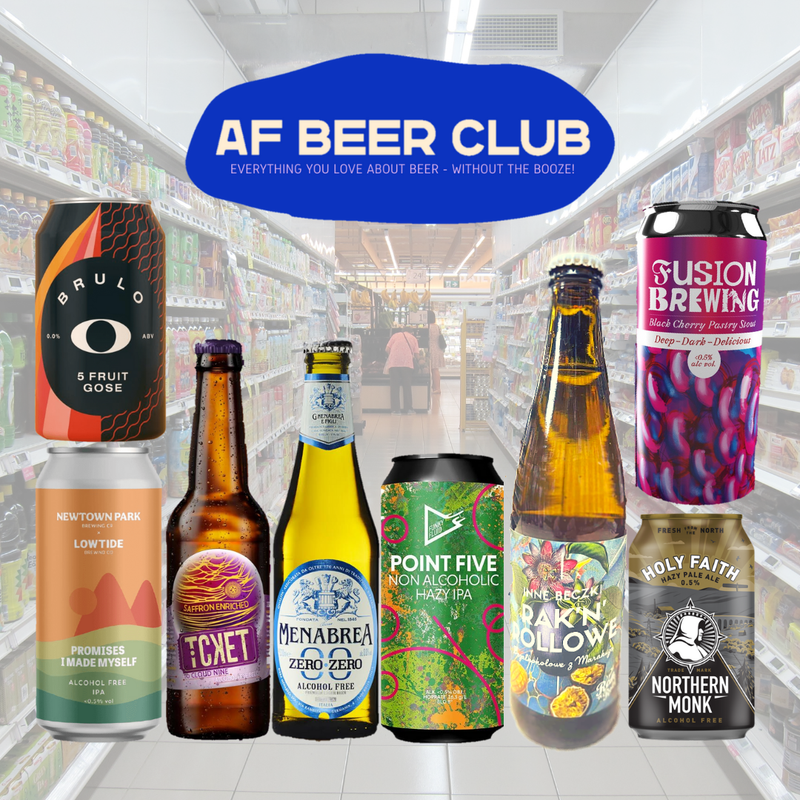 How it works:
1. Sign up for your first box here
2. Your box will be shipped on the 21st of each month.
3. Enjoy your beers with our community....don't forget to follow @AFBeerClub
4. Receive a new pack each month.
5. Automatic recurring payment and box delivery!
18+ // All beer 0.5% or less (certified non-alcoholic)
UK delivery only with Parcel Force - shipping costs included in total price.
Cancel anytime here
Brands we're proud to work with....
Number of serves per bottle/can
:
Number of Syns per serve
:
Limited Edition/ Collaboration
: